Hi there!
It's Kan from Exploratory. Hope this email finds you well.
First thing first. We have already sold out all seats for our January's Data Science Booster Training so we have closed the enrollment. Thank you! and we're super thrilled for January!
Given the high demand for the training, we have scheduled another Booster Training in early March. Since we want to make this online training an intimate experience where we can interact with our students closely and pay maximum attention, we are accepting relatively small number of the participants.
If you are interested in learning Data Science with R without programming, sign up soon before the seats are gone!
Now, let's start this week's updates!
What We Are Reading
4 predictions for the future of work by Stephane Kasriel (CEO/Upwork) - Link
there will not be a shortage of jobs in the future, but rather a shortage of skills to fill the jobs.
I don't think AI will replace us, but I think people with AI will replace people without AI. So how can we take advantage of such transformation instead of being taken advantage of? There are some interesting insights on 'future of work' in the age of AI in this article.
By the way, according to a chart listed in the article, it turned out that Data Scientist is not only the highest paying job but also the happiest job. The rank represents the 'work-life balance' ranking.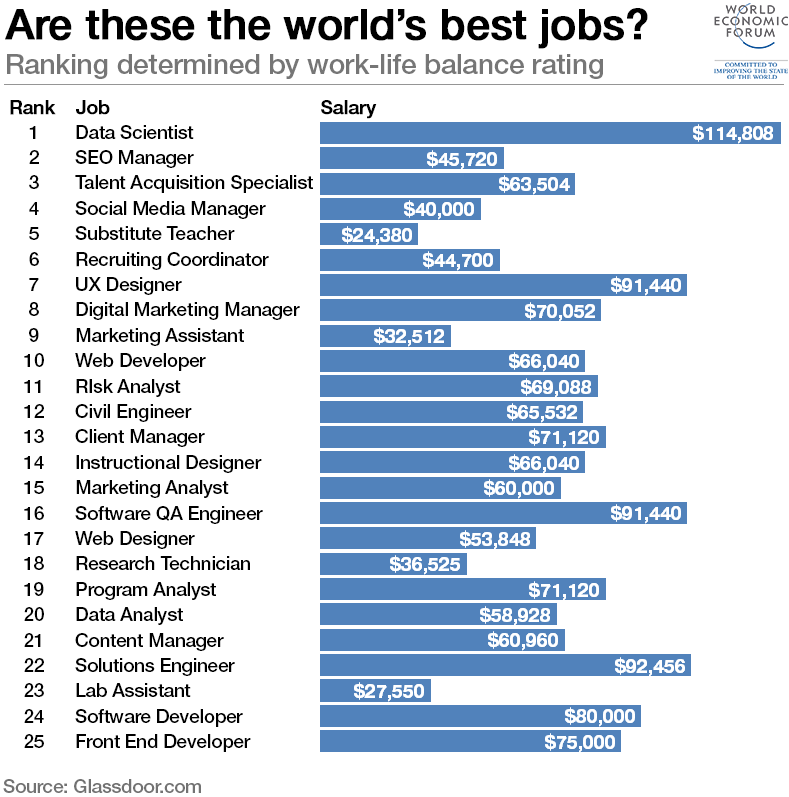 The shortage of Data Scientists means there are more jobs for Data Scientists to pick from and businesses want to be nice to them. And the skill gap doesn't seem to be addressed soon. Here comes Happy Data Scientists!
Ten Year Futures by Benedict Evans - Link
A great presentation (20 minutes) by Benedict Evans about how the next 10 years will form in tech. We know AI is transforming our lives already, but we still don't know its full potential and what applications will emerge. It's like the beginning of Internet era with emails, websites, etc. but hasn't seen Google, Facebook, iPhone, yet.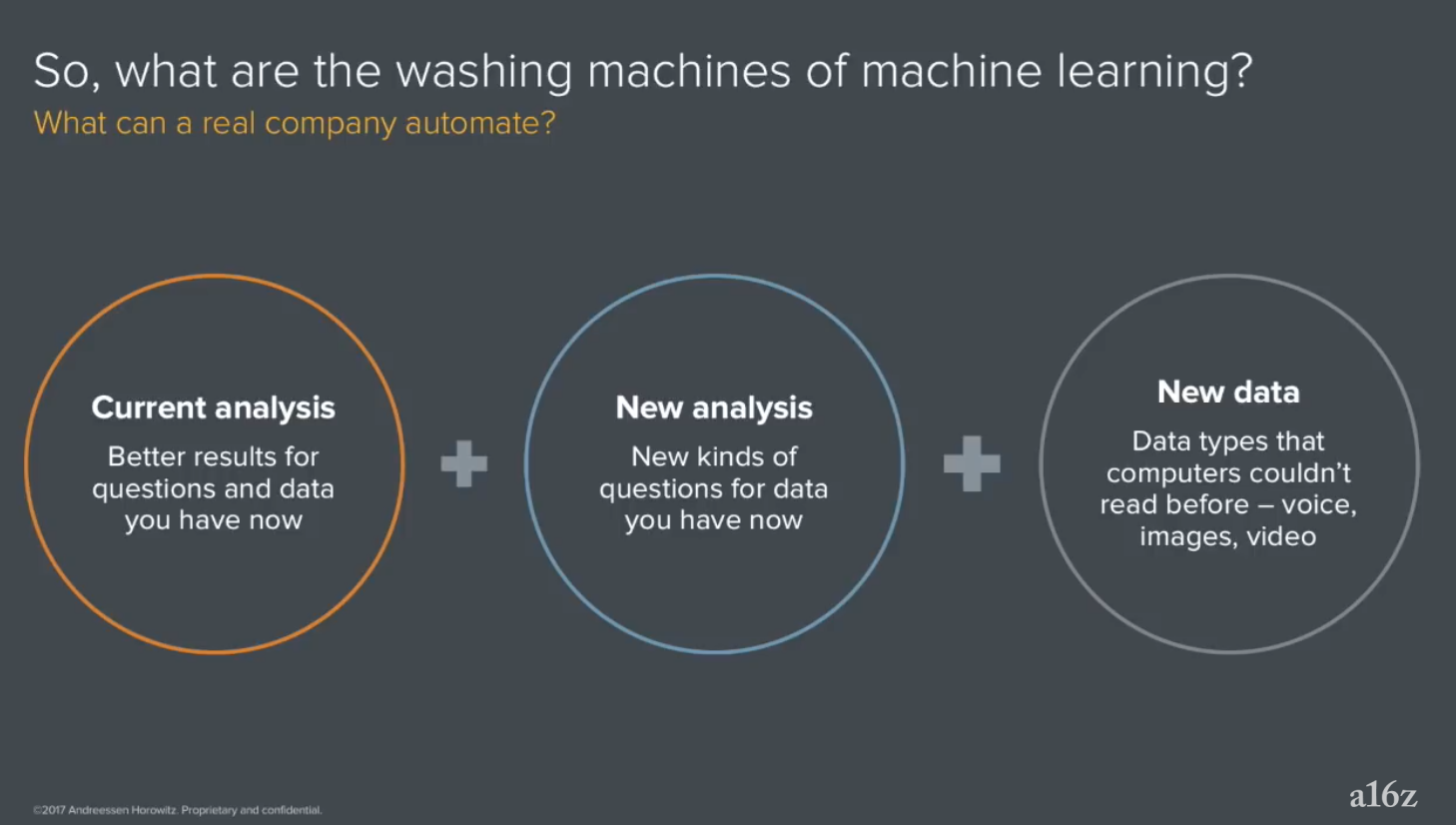 Why is Google opening office in China? AI Talent? - Link
Google, which once left China due to the government censorship, has decided to return to China. Google positioning itself as AI-First company understands the importance of AI for the company to thrive through the next generation. Hence, there is no way ignoring China which has two AI hub cities according to McKinsey.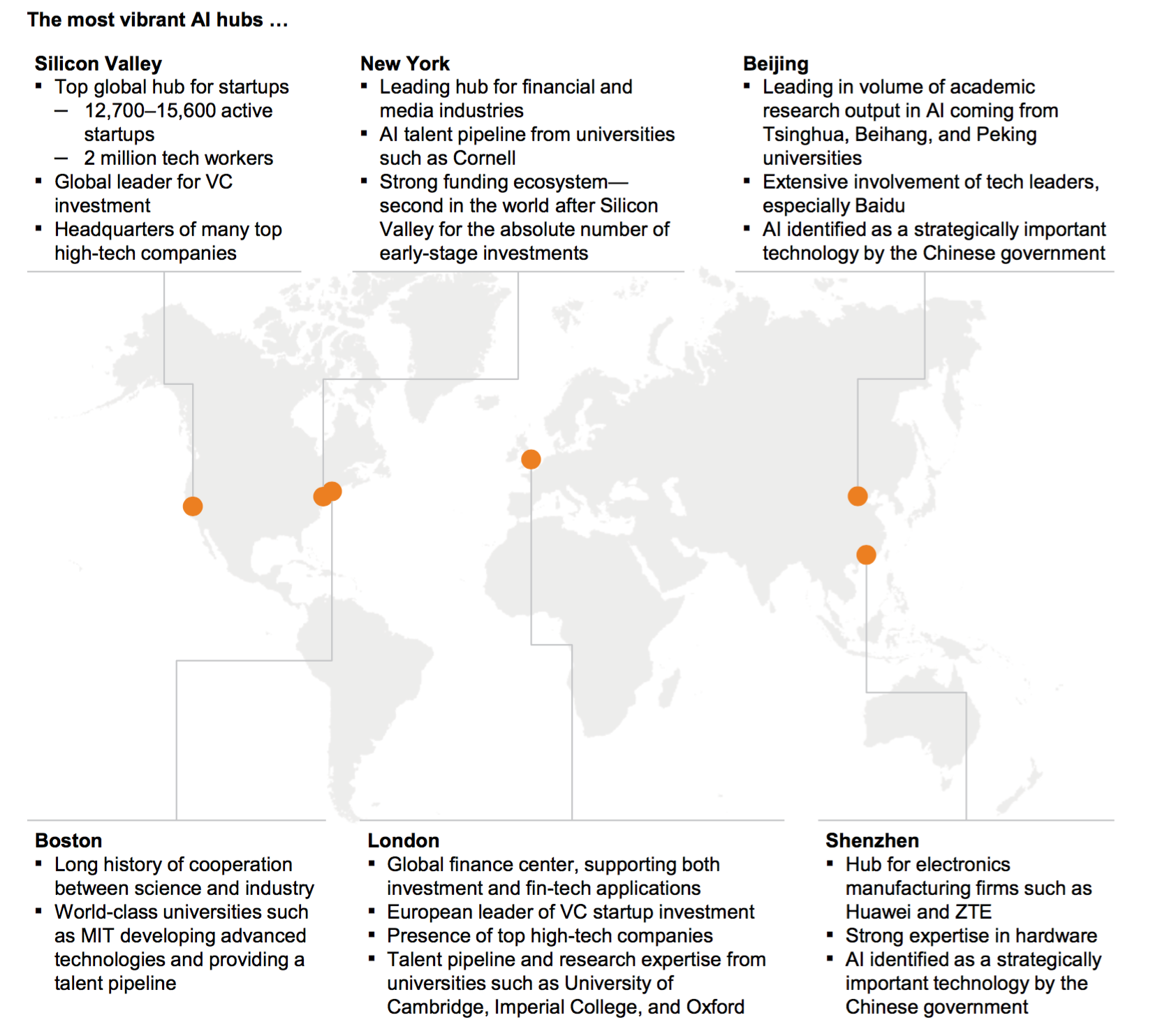 Image from Artificial intelligence: The next digital frontier?
China's AI Awakening - Link
The Chinese government, which is known for setting a long-term economic plan for the country, has a grand master plan for becoming a king of the AI world. "The plan calls for homegrown AI to match that developed in the West within three years, for China's researchers to be making "major breakthroughs" by 2025, and for Chinese AI to be the envy of the world by 2030."
Hedge Fund Founder and Amazon Researcher Build a Better AI Stock Picker - Link
Stock picking for investments has been hard but a hedge fund guy and an Amazon AI guy are teaming up to tackle the challenge. "Instead of asking the neural network to forecast the stock price a year out, they asked it to predict the future value of company fundamentals, getting a forecast for things like earnings, before interest and tax (EBIT). They then divided that by each company's current enterprise value, to end up with a kind of AI-powered, forward-looking valuation multiple."
Others
Interesting Data
Police shootings from the 50 largest local police departments in the United States - Link
Folks at VICE has spent 9 months collecting this police shooting data in the U.S. They have done a great analysis on the data and wrote a report "Police Shoot Far More People Than Anyone Realized". You can see how they used R to analyze the data at this Github repository.
I have quickly explored the data and found that blacks were disproportionally getting shot in Chicago far more than any other cities. Very disturbing. I have shared the chart and the data here, I encourage you to import the EDF into your Exploratory and explore the data for yourself.
Government Sponsored Cyberattacks Data - Link
The Council on Foreign Relations released a database of "publicly known state-sponsored cyber incidents that have occurred since 2005." As expected, China, Russia, North Korea, Iran are the highest, but the ratio is changing in the recent years.
I have wrangled the original data to make it easier to visualize and analyze and shared it here . Try download and import the EDF into your Exploratory Desktop and explore the data!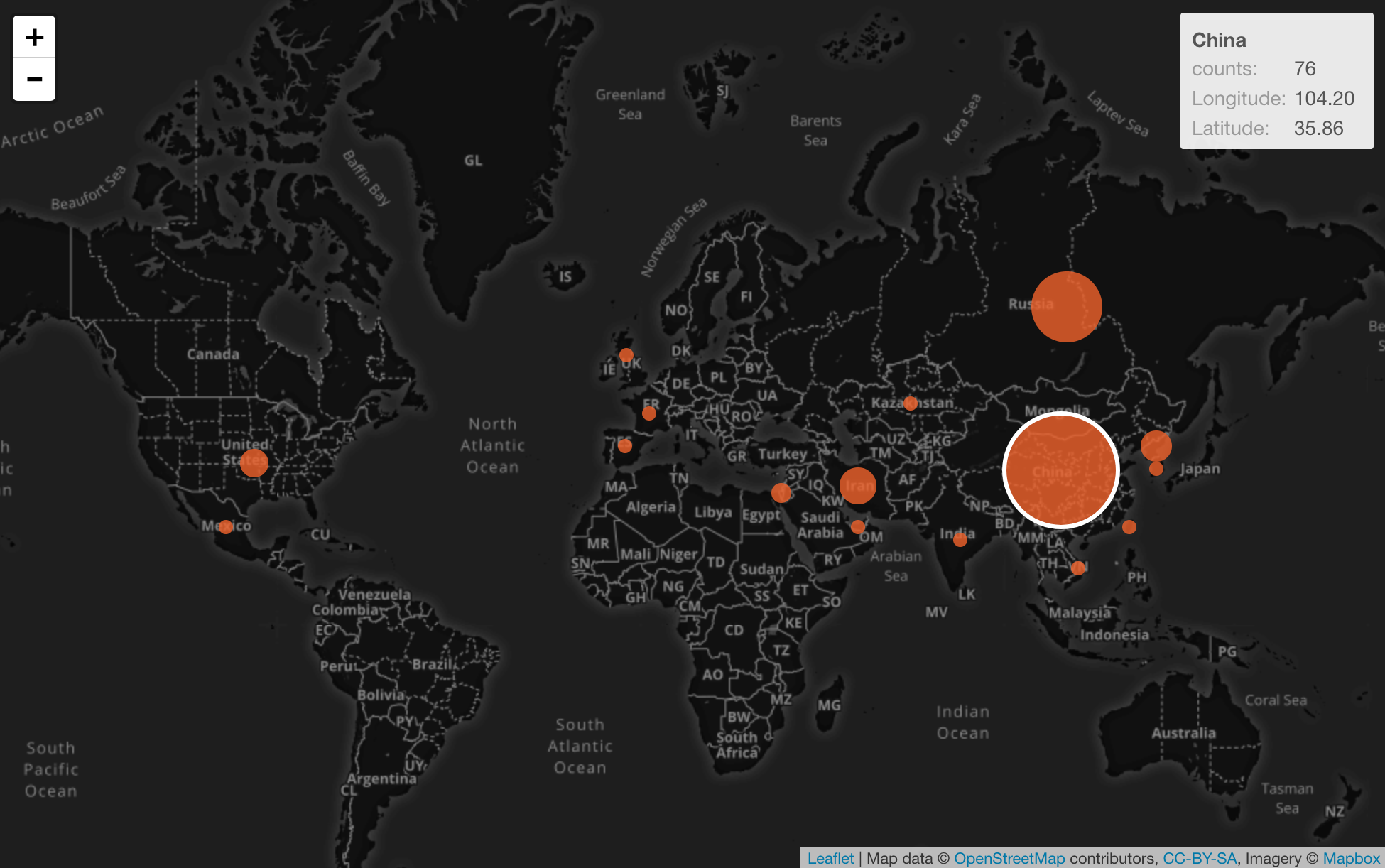 Introduced by 'Data is Plural'.
Blog Posts from Team Exploratory
Populating Missing Dates with Complete and Fill Functions in R and Exploratory - Link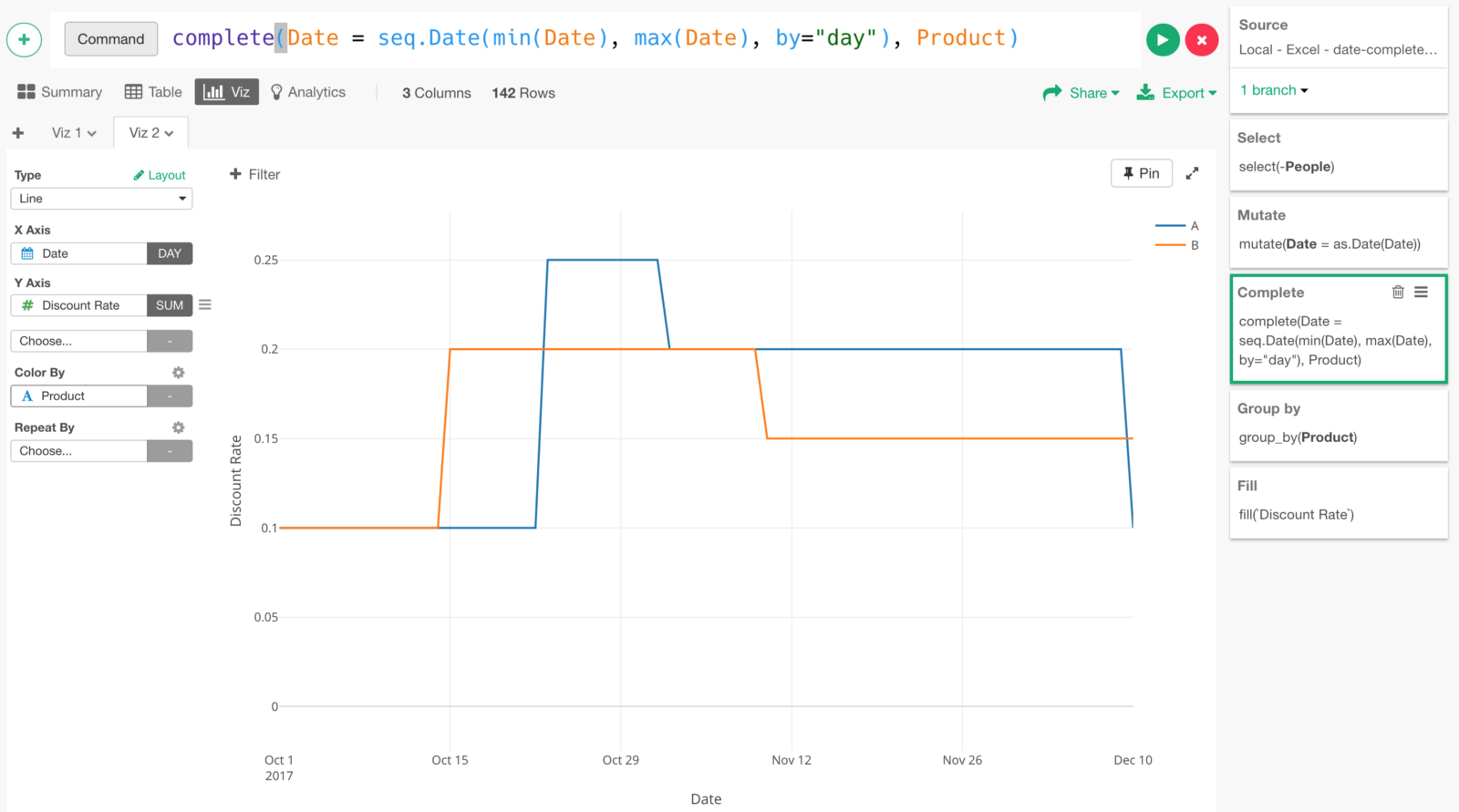 When you work with Date data, you don't always have all the dates filled with data. And sometimes you want to populate those missing dates and fill with appropriate values. There are great functions from 'tidyr' R package, and you can use them in Exploratory as well.
What Are We Working On?
Dashboard! Many of our Exploratory users requested it, and we're finally introducing it in the next release, v4.2. You can quickly create it with existing charts and publish to either Exploratory Cloud or Exploratory Collaboration Server to schedule it to keep it always fresh!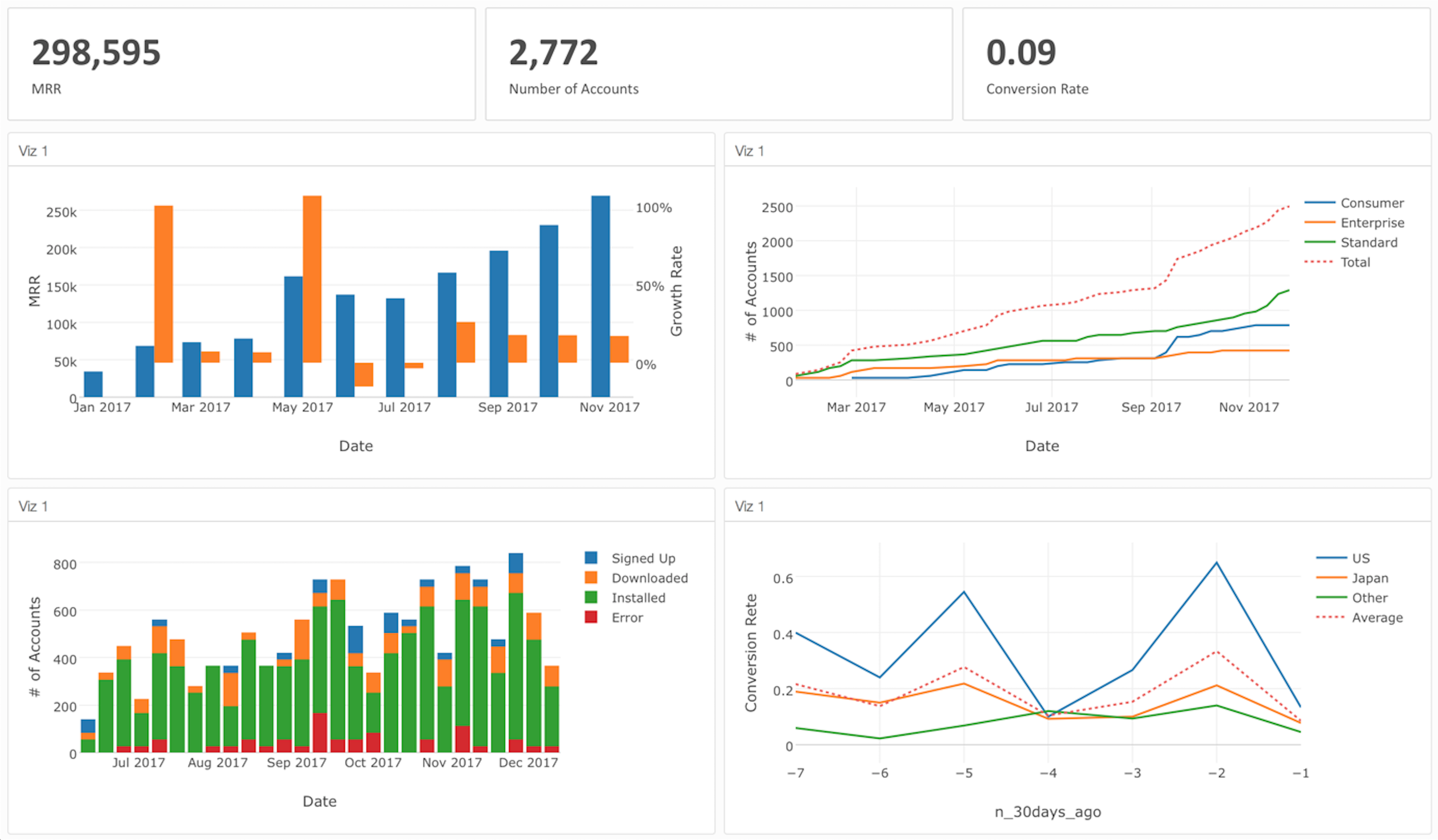 Quote of the week
"Go with your gut," is occasionally good advice.

More often, though, it's an invitation to indulge in your fear or to avoid the hard work of understanding the nuance around us.

Better advice is, "invest in making your gut smarter."

by Seth Godin
Data Science Booster Training
As mentioned at the beginning, we are opening for March Booster Training class to equip you with the powerful Data Science methods ranging from Machine Learning, Data Visualization, and Data Wrangling. Visit our Booster Training home page for more details.
Enroll March Booster Training!
---
That's it for this week.
Have a wonderful week!
Kan, Exploratory/CEO
---
This is a weekly email update of what I have seen in Data Science / AI and thought were interesting, plus what Team Exploratory is working on.