Hi there!
It's Kan from Exploratory. Hope this email finds you well.
It's been super warm here in Mill Valley (just a bit north of San Francisco). There were a lot of people at the beach last weekend, and Cherry Blossom trees in our yard start blossoming! It's weird to think, but definitely the feeling of Spring is here now.
Anyway, before going to this weeks' update, just one thing.
For our online Data Science Booster training in this coming March, we have added a student discount plan (50% off) so if you happen to be a student or know students who would be interested in learning Data Science, please directly reply to me, I'll send you a follow up instruction to enroll.
Now, let's start this week's updates!
What We Are Reading
Inside Amazon's Artificial Intelligence Flywheel - Link
The AI transformation Amazon has made to itself can be a great case for companies outside of Silicon Valley to survive and thrive in this AI era. Just a few years ago, nobody thought Amazon could pull off something like Alexa and beat other tech titans like Google, Facebook, and Apple. Steve Levi at Wired has written a detail story behind the transformation.
Data Scientist – best job in America, 3 years in a row - Link
Glassdoor publishes the top 50 jobs in U.S. every year and they just announced this year's. And of course, Data Scientist is listed as No.1 again. This makes it 3 years in a row. Their criteria for selecting the best jobs are salary, number of the job openings, and job satisfaction. It's not surprising to see Data Scientist as the best job in the world, but what makes it interesting this year is its separation from Data Engineer which is down to the 33rd from the 3rd last year. Big Data hype might have settled after the last 10 years run.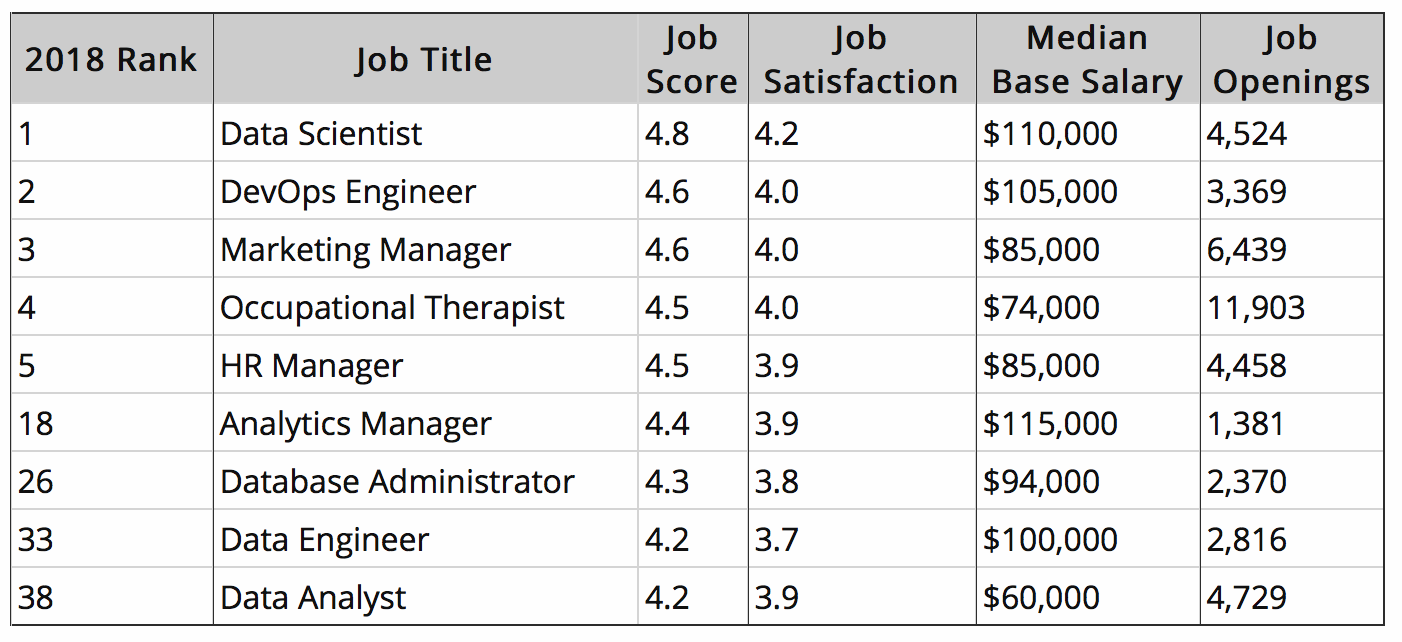 Why Are Data Science Leaders Running for the Exit? - Link Are You Setting Your Data Scientists Up to Fail? - Link
Starting a Data Science project is easy, but making it a successful project is hard. And we have started hearing more and more Data Science projects failure stories. The main problem comes from Over-expectation and Under-expectation. If you are not familiar with Data Science, you would either expect some magics that would take care of your problems by themselves OR you don't even realize you have problems that could have been solved by Data Science methods relatively easily. Without having the right understanding of what Data Science can and can't do, hiring Data Scientists or starting Data Science projects would be up for failures at companies.
Others
Interesting Data
Instant Ramen Review Database - Link
I'm a big fan of Ramen. That's one reason I go to Japan periodically other than teaching Data Science! :) Anyway, someone has reviewed more than 2600 instant cup noodles and created a database. You can download the data in excel format from here.
Global Trading (Export / Import) Data - Link
The Atlas of Economic Complexity at Harvard University has gathered the global trading data from United Nation's Comtrade database and transformed it to make it easier to analyze. The data file comes in STATA format, which is a common format among people in Social Science field. You can import it into Exploratory easily though.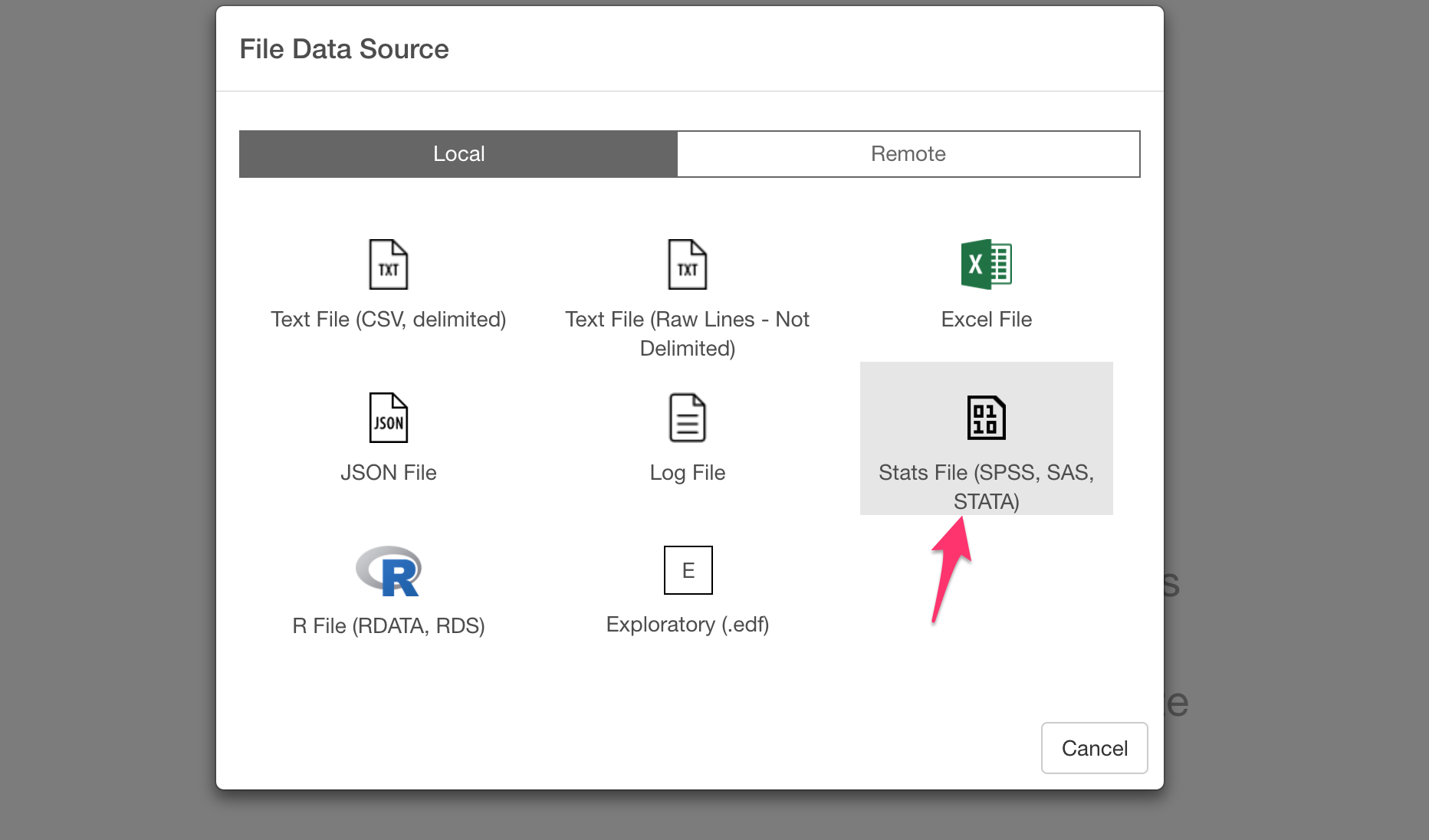 (Both introduced by 'Data is Plural').
What Are We Working On?
For the next release, v4.3, we are adding a support for Column Name Filter for Viz View, Analytic View, and all other Data Wrangling UIs. When you have a lot of columns to choose from, this will make it much less painful.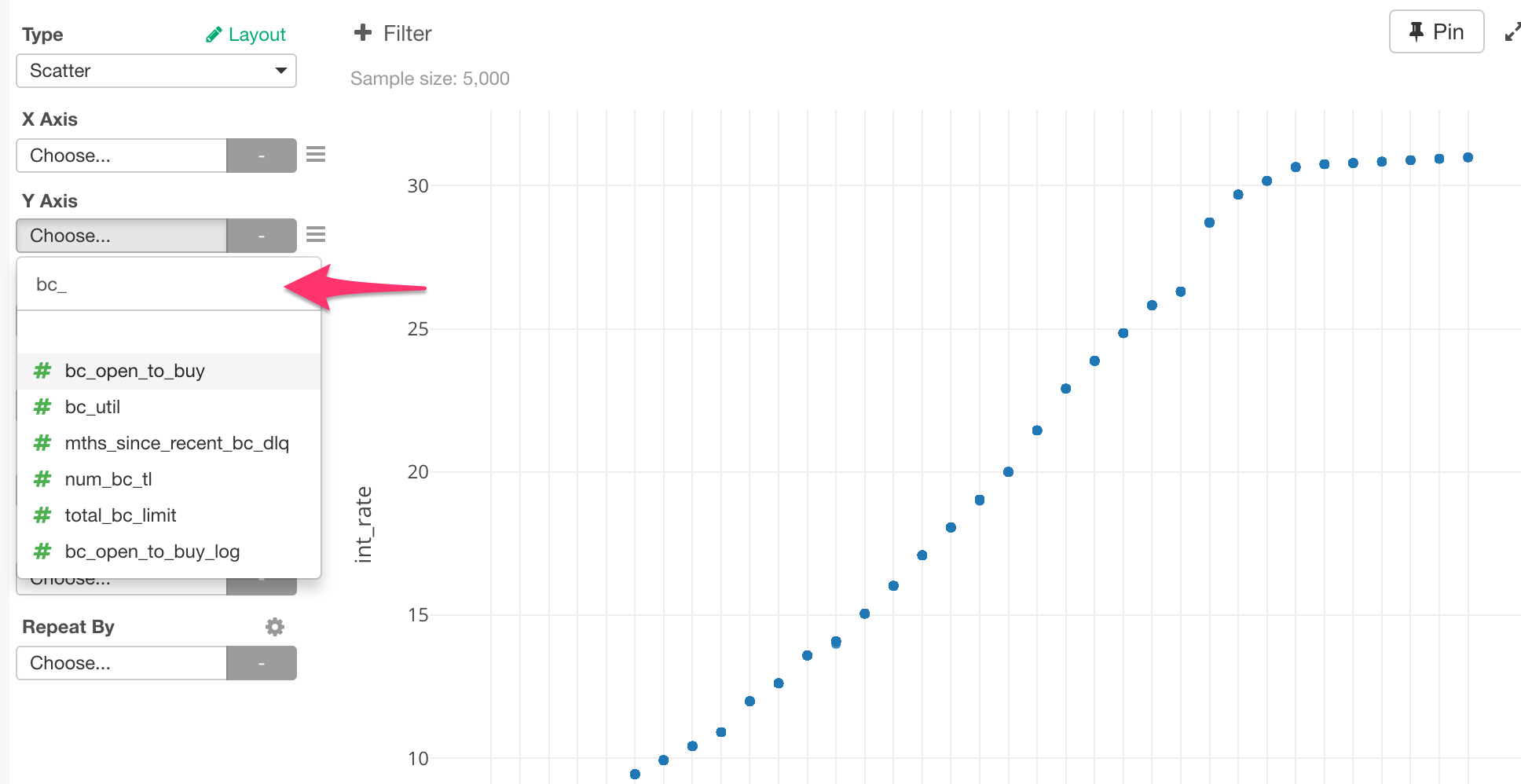 Data Science Booster Training
As mentioned at the beginning, we have scheduled March Booster Training class, visit our Booster Training home page for more details. Also, we have added a student discount plan (50% off)! If you happen to be currently a student, directly reply to me, I'll send you a follow up instruction to enroll.
Enroll March Booster Training!
---
That's it for this week.
Have a wonderful week!
Kan CEO/Exploratory
---
This is a weekly email update of what I have seen in Data Science / AI and thought were interesting, plus what Team Exploratory is working on.