Data Science for Non Programmers
One Desktop App for Data Wrangling, Visualization, and Advanced Analytics for both SQL and NoSQL without programming. Powered by R.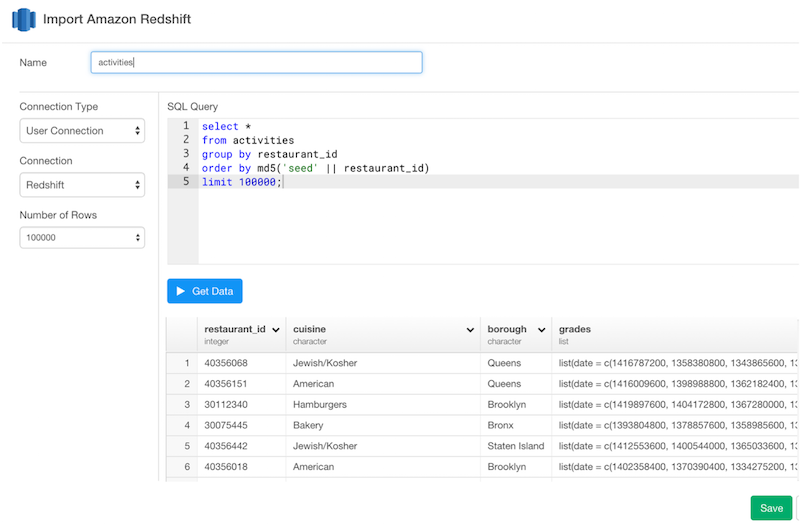 Extract from variety of data sources
Most of the data is sitting outside of the traditional databases today. You can quickly extract data from various data sources such as Apache Spark, Amazon Redshift, Google BigQuery, PostgreSQL, MySQL, MongoDB, Presto, Google Analytics, Google Spreadsheet, Twitter, Web Page Scraping, CSV, Excel, JSON, Statistical files, and much more. 
Explore with Algorithms
Being able to easily employ variety of algorithms available in R like Clustering, Classification, Regression, Association Rules, Correlations, Similarity, NLP (Natural Language Processing), Text Sentiment Analysis, etc, helps you quickly find more insights that matter to your business.