Hi there!
It's Kan from Exploratory. Hope you are doing well.
We've been busy working on improving the overall usability of Exploratory. And I think it will be great once this work is done, so stay tuned!
Also, we have been struggling to make R 3.5 works with all the other R packages we support in Exploratory. As expected, not so straightforward.. ahhhh. :(
Anyway, here's this week's update!
---
What We Are Reading
Machine Learning vs. Statistics - link
This article is from almost two years ago, but it's still a great and important piece if you want to understand the difference between Machine Learning and Statistics. According to the authors, the main difference is not in the algorithm or technology, it's in their goals and strategy.
Knowing such differences would help you use both types of methods to address various types of problems efficiently. I don't see many people have such skill. And if you do you're special. ;)
How is America preparing for the future of work? - Link
Being in the field of Data Science we tend to forget about the world outside of Data Science. And the gap between the two worlds seems to be only getting better, in terms of the skills and the knowledge people have. And of course, this only accelerate widening the in-equality of wealth, and more importantly, in-equality of opportunity. We, Exploratory, try to build a bridge between the two worlds by building tools and providing training. But obviously, that's not enough.
Jay Shambaugh, director of the Hamilton Project and former member of President Obama's Council of Economic Advisers, suggests some form of apprenticeship model that is provided by either companies or colleges.
You're Doing it Wrong. Why Machine Learning Does Not Have to Be So Hard - Link
Learning Machine Learning can be hard if you take a bottom-up approach because you will get intimidated or de-motivated by all the theories or concepts that are foreign to you when you are just starting out. Jason Brownlee at Machine Learning Mastery recommends a top-down approach to learn Machine Learning instead, because that is how we learn even other things like reading, coding, driving, etc. I can't agree on this more, and this, of course, is true to all the things in Data Science including Statistics, too! ;)
Others:
Quote of the Week
If you don't know where you're going, you might not get there.

-Yogi Berra
What We Are Writing
We have written the following 3 blog posts last week. Data Wrangling tips and AWS Athena setup.
What We Are Working On
We've been working on improving the experience of creating Chart and Dashboard. And here are two things we are working on now.
Creating a chart with a single click from Summary View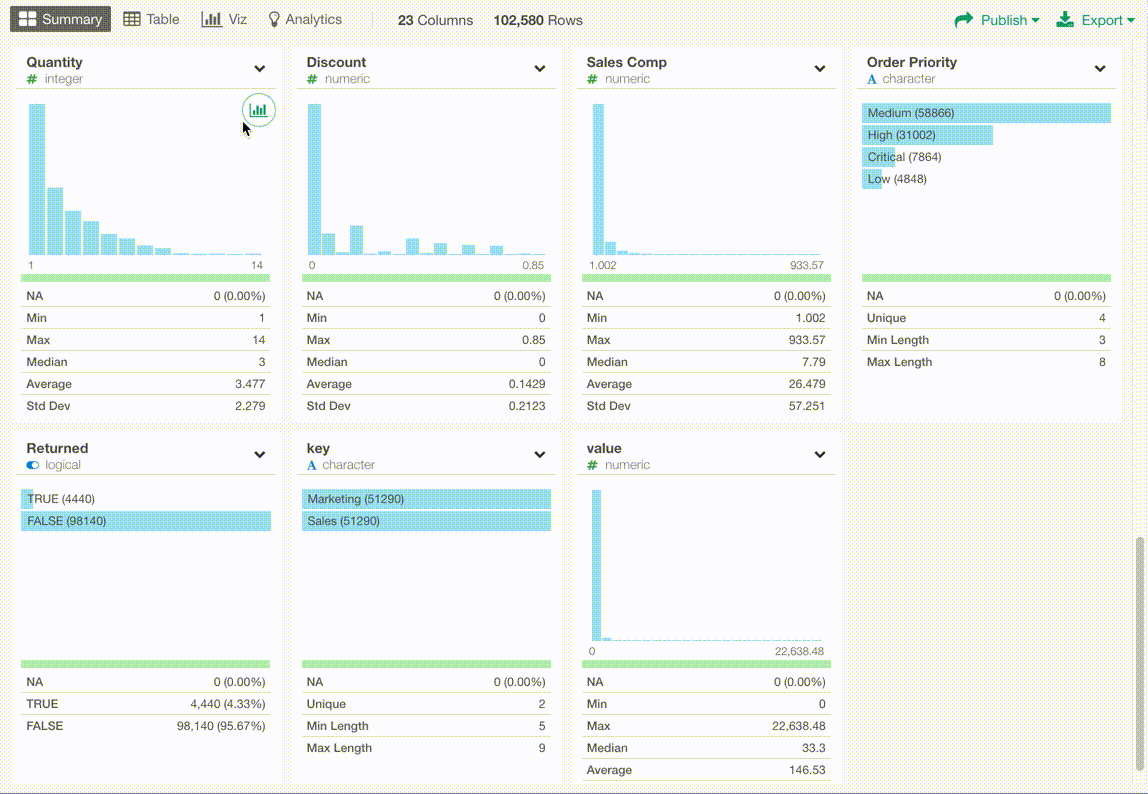 Adding a chart to Dashboard directly inside Chart View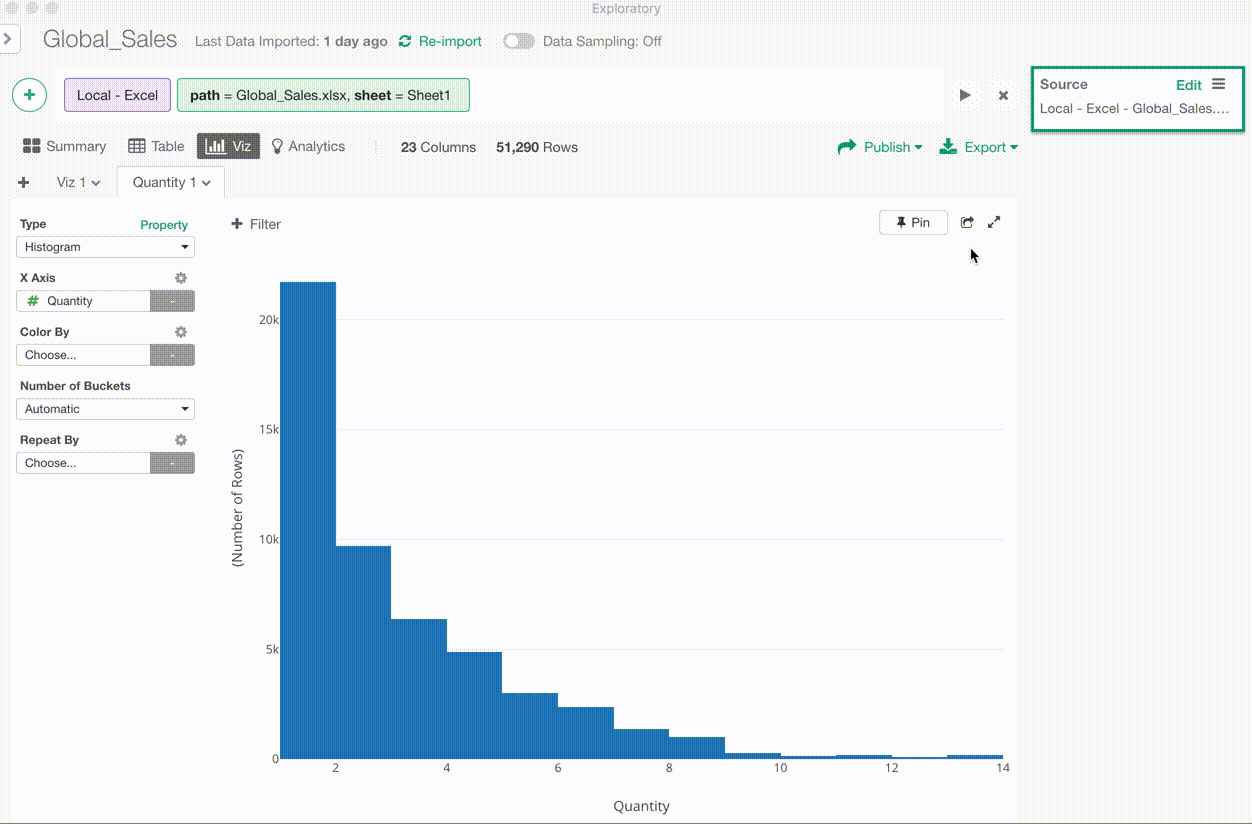 Data Science Booster Training
Our online Data Science Booster training enrollment is still open! If you are interested in learning Data Science without programming, make sure to sign up soon!
If you are a current student, click here to get the student discount.
---
That's it for this week.
Have a wonderful week!
Kan CEO/Exploratory
---
This is a weekly email update of what I have seen in Data Science / AI and thought were interesting, plus what Team Exploratory is working on.