"Life isn't about finding yourself. Life is about creating yourself."

by George Bernard Shaw
Hi there!
It's Kan from Exploratory.
It's the hurricane season again. The last year was horrible, especially Irma has left the devastating damage to many places including Puerto Rico in the United States. I have visualized how crazy big Irma was last year compared to other hurricanes. (Line chart, Map)
And I've just got this year's data visualized here.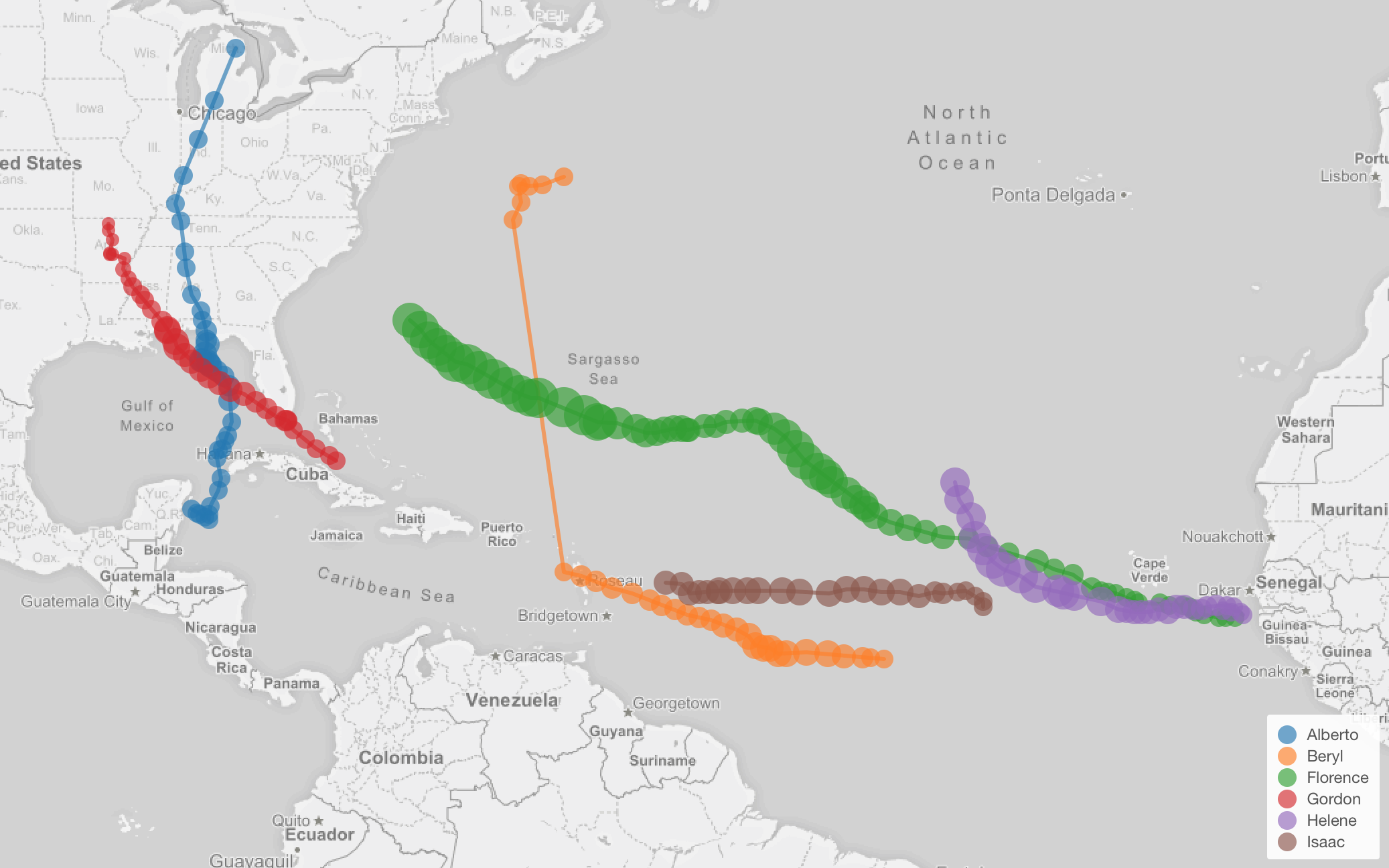 Hurricanes are not necessarily American things, there are many in the world. And we just had a horrible typhoon hit Japan last week.
Feels like the natural disasters like hurricanes, floods, wildfires, earthquakes, etc. are getting worse everywhere. If you think we're getting into the apocalypse you're not alone. Then, I've recently picked up this book called "21 Lessons for the 21st Century" written by Yuval Noah Harari, the author who wrote "Sapiens".
It's a great read. It gives us a clear view of how AI and big data are turning our society upside-down and what we should do about it. I'd highly recommend.
Anyway, here's this week's update!
---
What We Are Reading
Why Technology Favors Tyranny - Link
This is an introductory essay from Yuval Noah Harari for the book I was just talking about at the above. It's a great quick read of how AI and big data are not only making the situation worse for our democratic system, but also helping dictatorships accumulate even more powers.
If you like social science, humanity, and AI, you must read.
Data Science skill is in much demand right now by LinkedIn - Link
We all have known that we didn't have enough data scientists, haven't we? Well, it turned out that many companies were not ready to hire a bunch of them so it was not a big problem until recently. Now every company in every industry is going after people with data science skills, and the supply is just not meeting the demand at all. I'd expect the situation will get worse for the companies, but good for those with such skills. ;)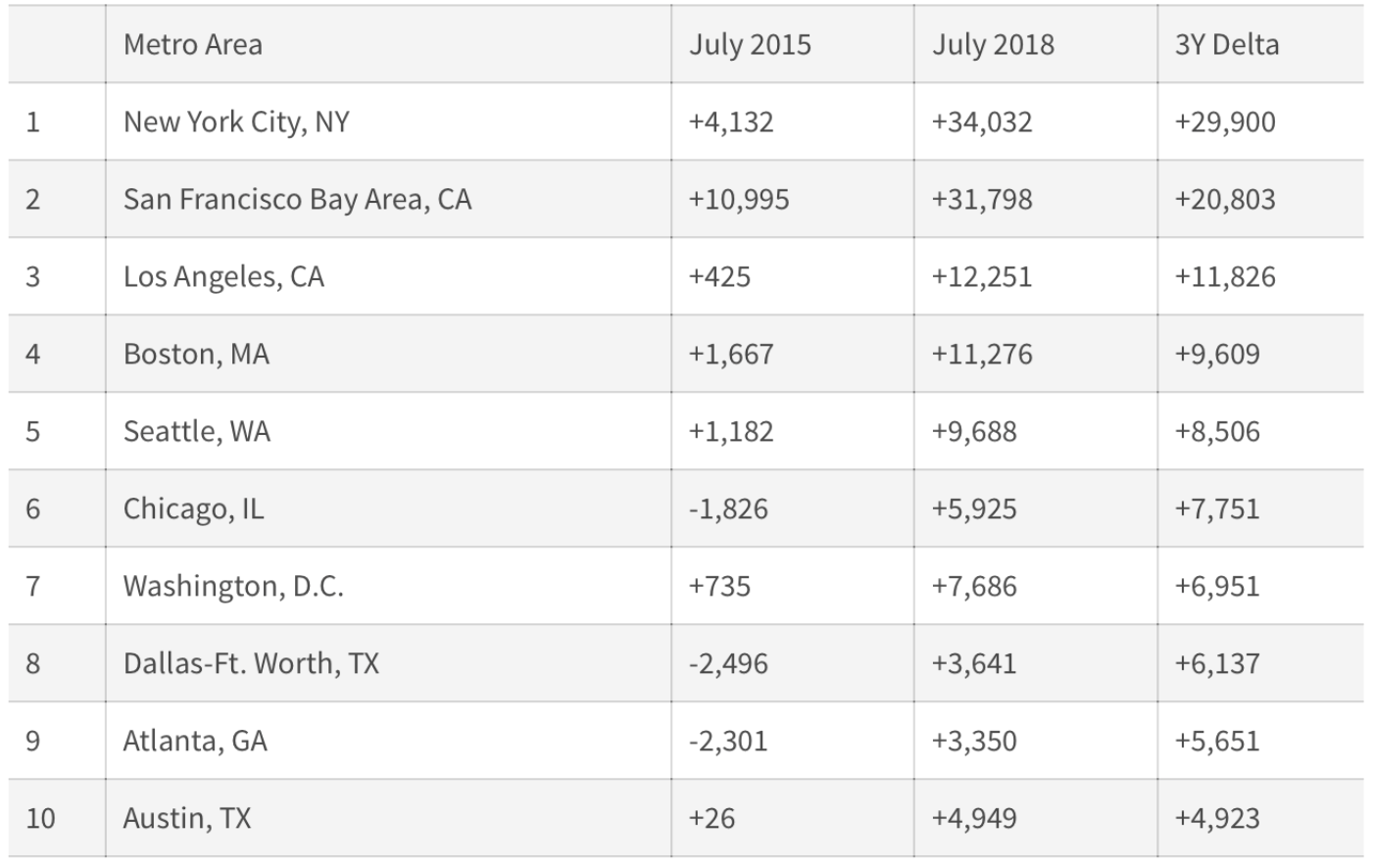 Bezos Unbound: Exclusive Interview With The Amazon Founder On What He Plans To Conquer Next - Link
There are many interesting insights in this interview, but what strikes my eyes was:
"The most interesting thing about machine learning as opposed to a lot of other technologies is just how horizontal it's going to be," Bezos says. "There's not a single category of business or government or anything, really, that can't improve itself."
Amazon does a lot of different things online and offline, and they use data and AI in pretty much every part of the business process. AI is not a hype or trendy thing for them, it's just one of the tools to improve their customer experience.
Google Dataset Search - Link
There are a lot more publicly available and useful data than you think, and Google is now making it easier to find them. For the data to be discoverable it needs to be accessible (for Google to crawl) and have a standard scheme information. And it seems to me that it returns only a kind of expected set of data sets. But I'm sure it'll get better as the time goes.
One challenge is, you need to know what you are looking for beforehand. This won't be a problem if you are research on a specific subject, but it could if you are looking for data to use for learning or teaching some data science topics.
If so, I'd recommend the following two.
Data Is Plural - Jeremy Singer-Vine sends a list of interesting data he finds weekly via email.
Kaggle Datasets - Not only you can browse through a series of data, but also you can take a look at some analysis works done by others. Learning from others is a great way to learn! ;)
What We Are Writing
This week, we have written only one.
Hurricanes That Hit or Hitting the United States in 2018 - Link
In this Note, there are a few data wrangling works in the underlying data frames such as:
Merging multiple data frames
Converting character data to date data
Uniting multiple columns
Window Calculation - Difference from the minimum values in each group
You can download the Note as an EDF and import into your Exploratory to reproduce all the underlying data frames along with the data wrangling steps.
What We Are Working On
Exploratory v5.0
Decision Tree
You've got Random Forest, XGBoost, etc. but when it comes to communicating with others, Decision Tree still does a great job.
After getting many requests from our users, we're finally adding it to Analytics view.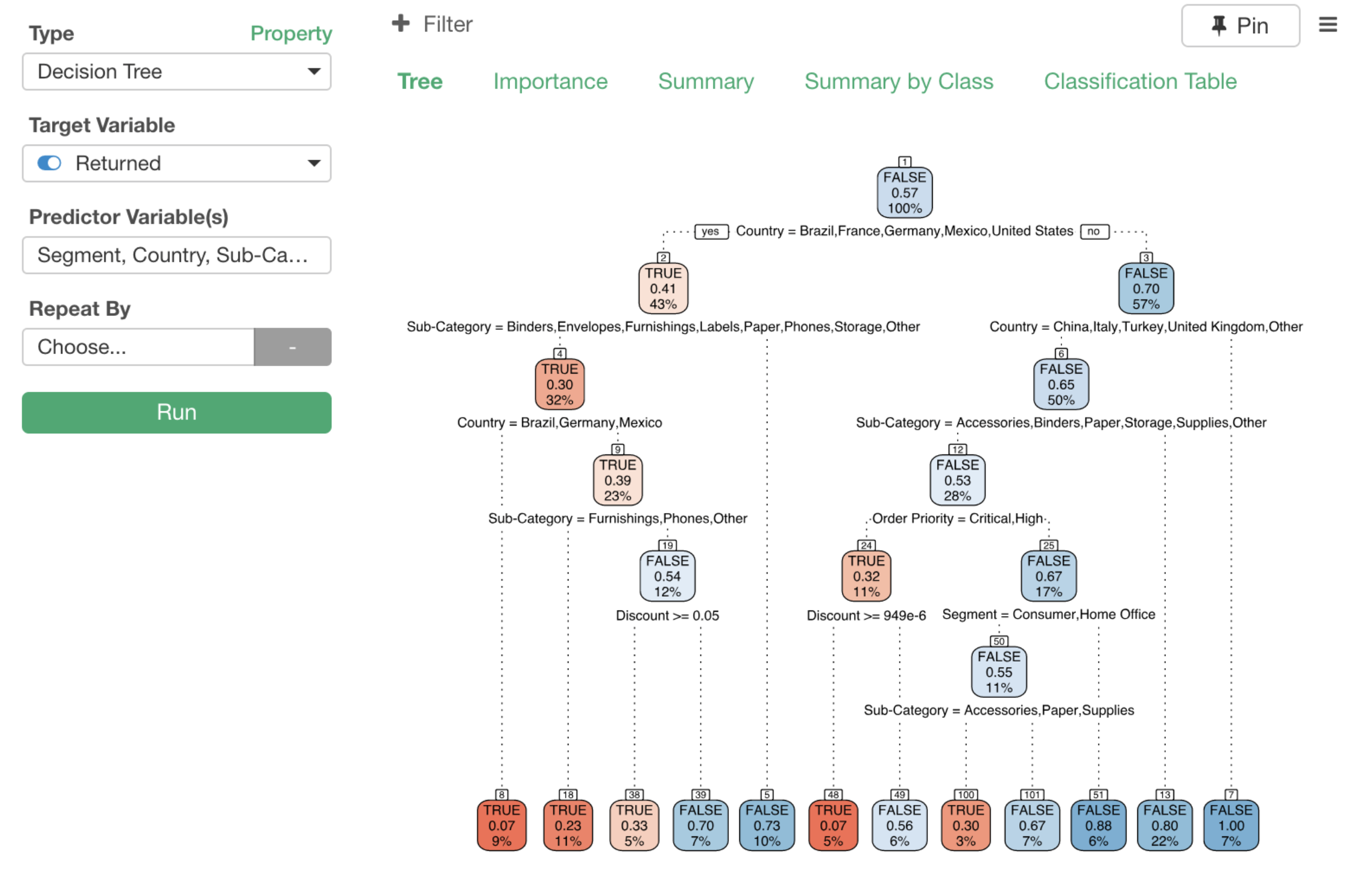 Data Science Booster Training
Our next online Data Science Booster training will be in this coming November. If you are interested in learning Data Science without programming, make sure to sign up soon!
Enroll November Booster Training!
If you are a current student, click here to get the student discount.
---
That's it for this week.
Have a wonderful week!
Kan CEO/Exploratory
---
This is a weekly email update of what I have seen in Data Science / AI and thought were interesting, plus what Team Exploratory is working on.